Photos of Flechazo
First off, let me apologize for the photos. I've just got a "point-and-click" digital camera, and I don't know my way around light meters and f-stops and all that. Seems like every other photo is over-exposed. Sorry! These photos just don't do the beautiful sky or water justice.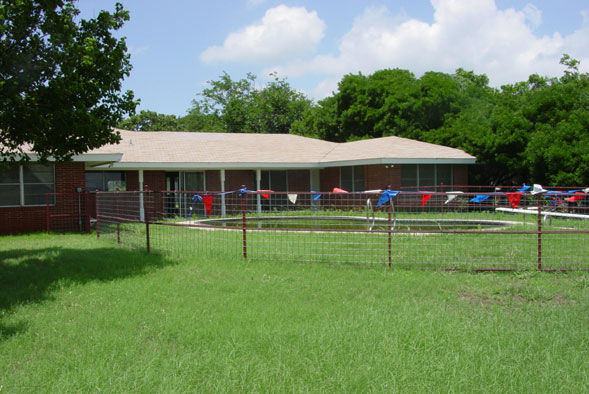 View of the backyard and swimming pool from the water's edge.
The fence keeps out the local deer herd.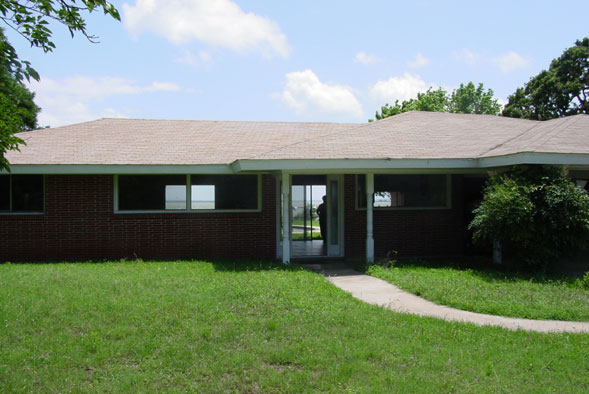 View from the front yard.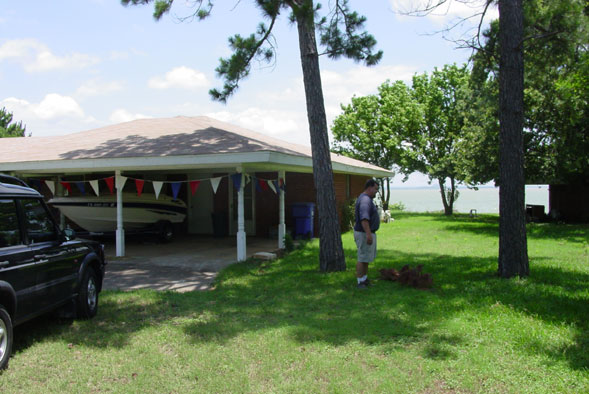 Carport has covered parking for 2 vehicles. That boat belonged to a guest.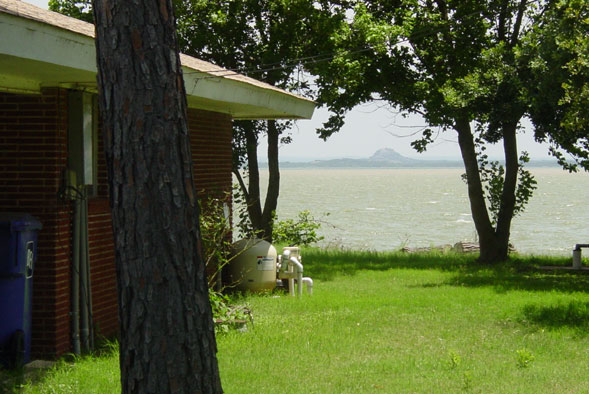 Flechazo is in the little community of Silver Creek, which is on the north bank of the lake. This is the view looking south across the lake.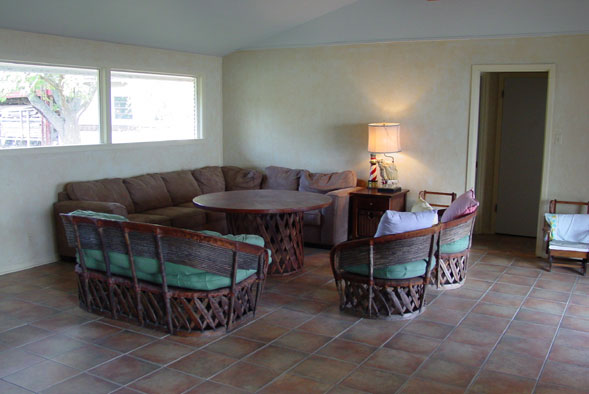 Living room. The couch folds out for extra (queen sized) sleeping.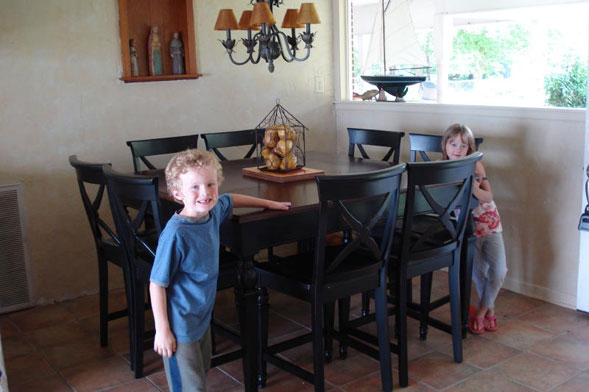 The dining room. The floor is tiled with Saltillo tile.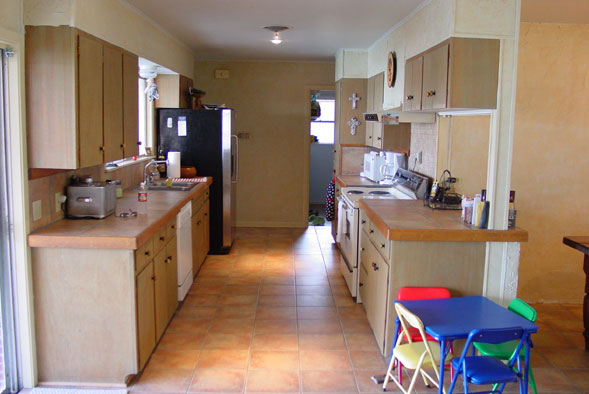 Nicely appointed full kitchen.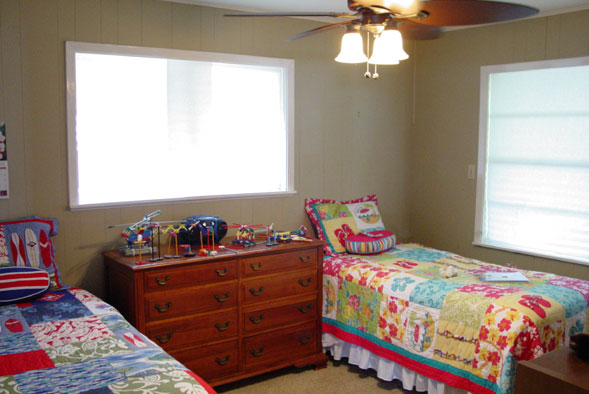 Guest room 1: two twins.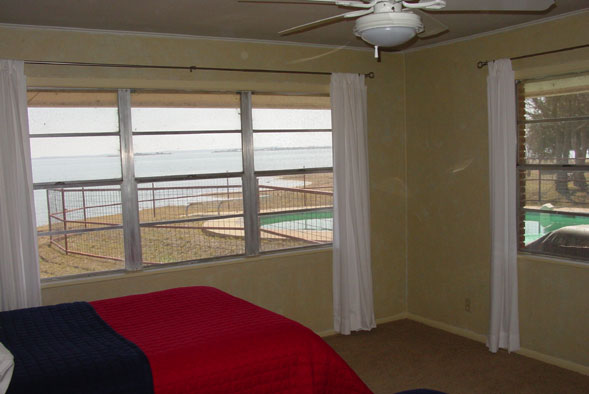 Guest Room 2: two full sized beds. Windows look on to the lake.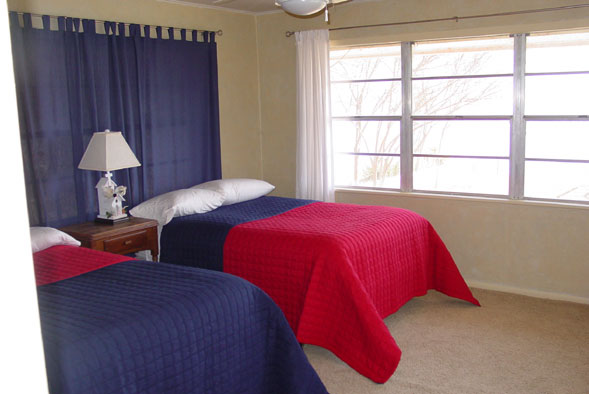 Guest Room 2: A different angle.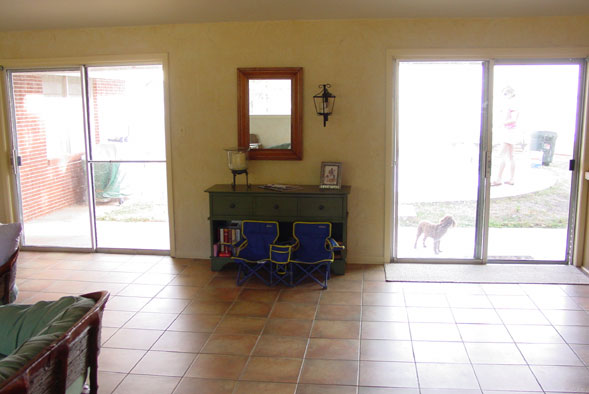 Looking through the living area to the back patio and pool (overexposed. Argh!).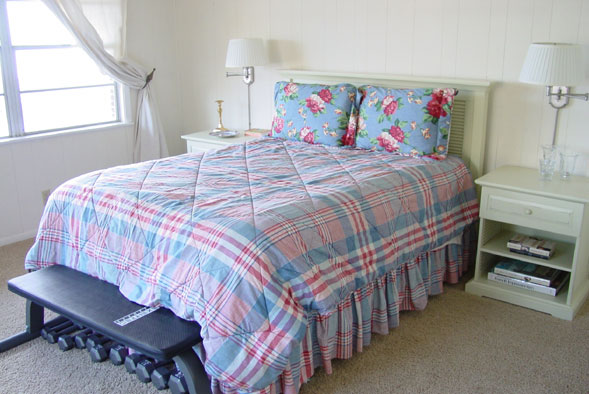 Master bedroom with queen-sized bed (the most comfortable on the planet, I might add).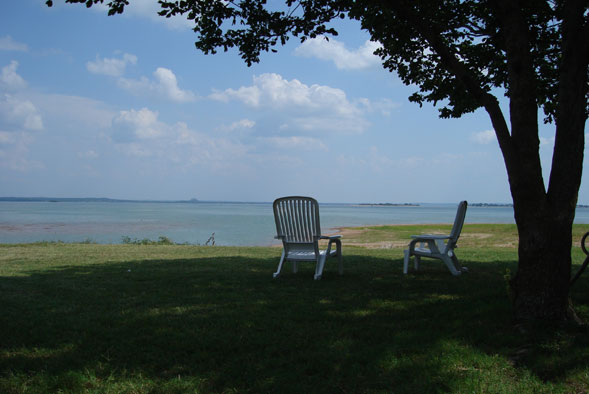 These adirondack chairs are waiting for you!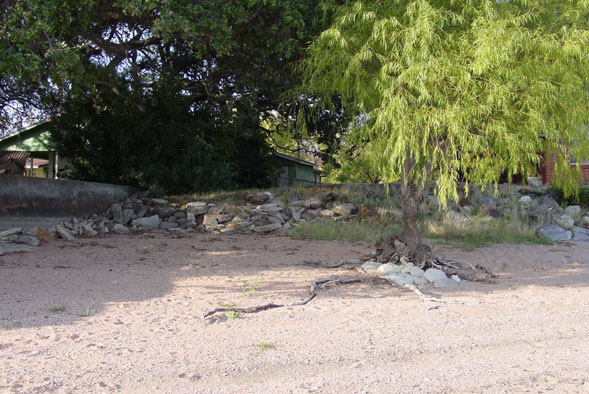 A portion of the lakefront is beachy, which makes for great swimming and jetski access!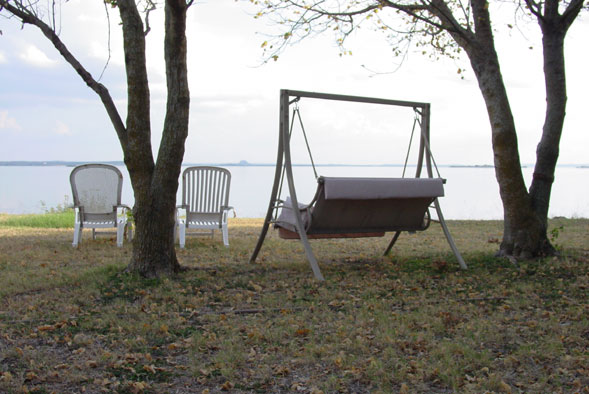 All our troubles seem so far away when we're at "Flechazo!"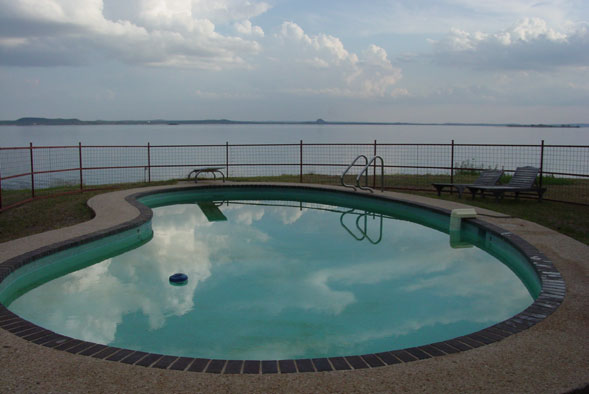 This shot of the pool was taken at dusk, so it's dark. But I really liked the way the clouds were reflecting in the water!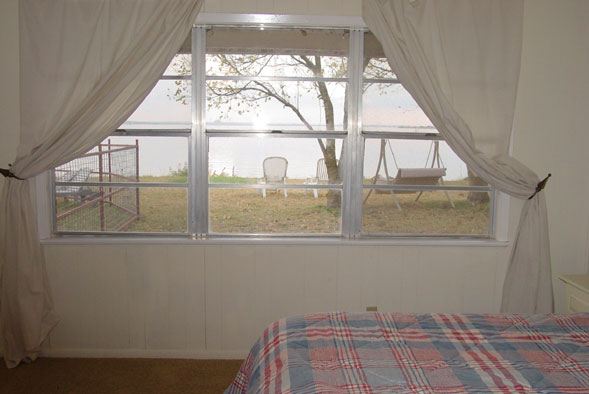 Lake view from the master bedroom.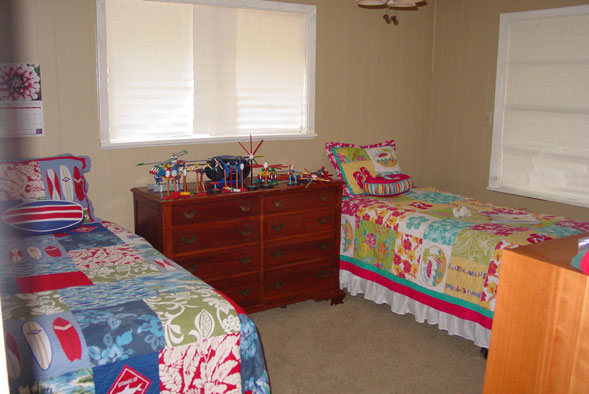 Another shot of Guest Room 1. The windows look on the the front and side yards.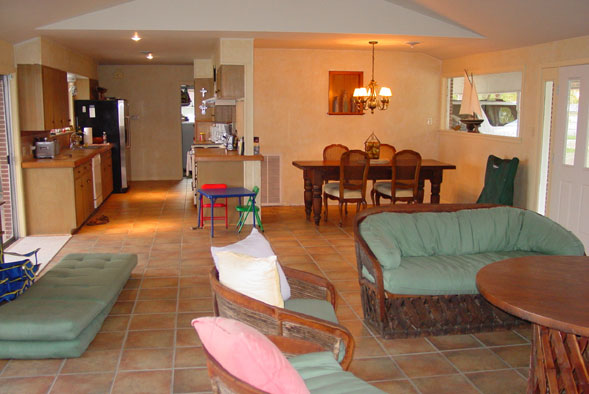 Expanded view of the living, dining and kitchen area.
Front door to the right, patio and pool to the left.